News
Hillel at 100: Meeting students at different points along their Jewish journeys
There are, as we like to say, many ways to be Jewish, do Jewish, and feel Jewish.Koret funding supports diverse programming
many ways to be Jewish, do Jewish, and feel Jewish. Hillel has provided diverse Jewish experiences to college students around the world since 1923, and much has happened in that century. Enjoy these glimpses of programming and priorities at five Hillels around the Bay Area.
SF Opera: Welcoming new stories, new voices, and new audiences
As the SF Opera embarks on its second century, the company has co-commissioned three resonant new works. Read our interview with General Director Matthew Shilvock about the art and soul of engaging audiences.
Veterans helping veterans: University of San Francisco's graduate nursing scholarships
Over the past several years, the University of San Francisco (USF) has significantly expanded its services and programs related to veterans. This includes support both for students who are veterans and for students who intend to serve the veteran community. The results of USF's outreach are impressive: The number of veterans enrolled has almost doubled, […]
The Z3 Project returns in-person for its 2022 conference
Imagining a new Zionism for the 21st century The Z3 Project is an initiative of the Oshman Family JCC in Palo Alto, CA. Promoting a stronger relationship between Diaspora Jewry and Israel, the Z3 project is dedicated to modeling how Zionism can evolve, and how Jewish communities can come together for meaningful discussions about the […]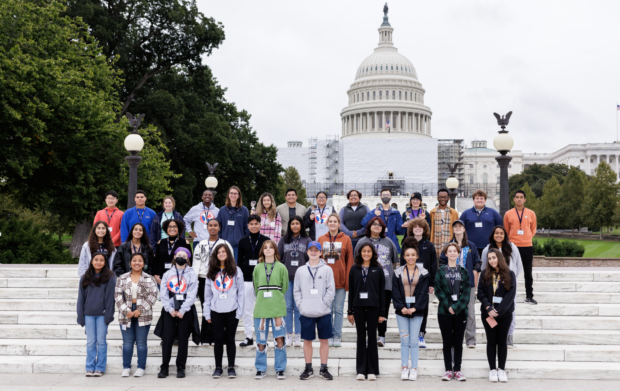 iCivics: Educating the next generation to participate in American democracy
Louise Dubé, Executive Director of iCivics Civic knowledge, understanding, and discourse across the US are in crisis. Explanations and accusations abound about the origins of the problem, but there is consensus on one essential point: Generations of students have not received the education in history and civics needed to prepare them for informed and engaged […]
Meet the Horticulturists: Jason and Pat
Get to know the garden experts that make our parks beautiful Jason Martinez and Pat Quinn are gardeners and horticulturists for the San Francisco Recreation & Parks Department. They met when they were both working at the SF Botanical Garden, and have each been with Rec & Parks for over 20 years. We asked them […]
Honeymoon Israel: 20 couples, 1 incredible trip, a million memories
Honeymoon Israel is more than just a romantic trip to Israel. Read our story about a nice Jewish girl who meets a nice Muslim boy. They get married, and they decide to visit Israel with a group of other interfaith couples. We chatted with Jamie Schenk and Mohammed Nagda to hear details of their courtship, the families, and their memorable trip.
JUMA: It starts with a job
Have you ever ordered a drink or a snack from your seat at the ballpark? Chances are good that your order was delivered with a smile by a Juma team member. Read our story about who these young people are and how Juma helps them gain job experience and self-confidence.
Blending Holocaust testimony with music and technology
"The Children of Willesden Lane" is a true story. It begins in Vienna in 1938, when it quickly becomes dangerous to be Jewish. The heroine of the story is a young girl named Lisa Jura, who dreams of becoming a concert pianist. Her family is Jewish, and her parents are able to secure her a […]
The Saga of Rywka's Diary: Giving voice to an ordinary girl in extraordinary circumstances
Ensuring the continuity of Jewish peoplehood has always been one of the Koret Foundation's priorities. Central to our commitment is preserving and honoring the history of Jewish communities. We first wrote in 2017 about the discovery and publication of Rywka Lipszyc's diary and the museum exhibition it inspired in Kraków. The exhibition is now traveling […]