Foundation News
June 2019
|
San Francisco
San Francisco Symphony Celebrates Music Educators
San Francisco Symphony celebrated another successful year of its Music and Mentors program with a year-end luncheon for its music educators and mentors. The annual celebration brought together teaching artists and community supporters to share program highlights, accomplishments, and special moments. Pictured is San Francisco Symphony Principal trombone Timothy Higgins visiting and coaching students in the program.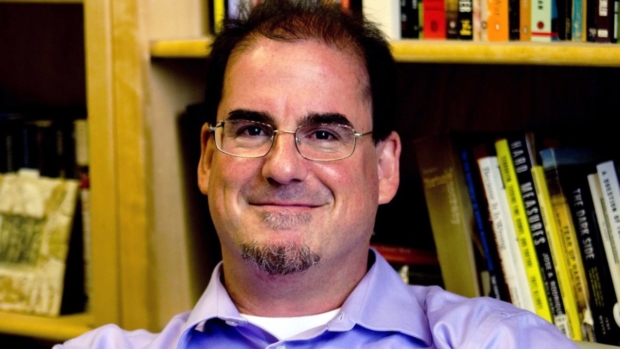 UC Berkeley announces its first endowed chair in Israel Studies
The Institute for Jewish Law and Israel Studies at UC Berkeley created its first endowed chair in Israel Studies. Koret was an early and lead funder for the Institute, and recently awarded a new $1 million gift. The Institute's interdisciplinary approach addresses the complex challenges of modern Israel and Jewish identity, allowing students to explore these issues from different angles.
Building bridges to a better future
Koret CEO Jeffery Farber reflects on the connection between Israel and Diaspora Jews and how we can continue strengthening the US-Israel relationship.
We continue in solidarity
The Koret Foundation sends its thoughts and prayers to the victims, families, and community of Chabad of Poway in San Diego. As we continue our combat against anti-Semitism, we stand in solidarity with all those working to fight hate in our communities.
April 2019
|
San Francisco
Let'sPlaySF! campaign breaks ground
Officials broke ground on April 25 to begin improvements to San Francisco's playgrounds most in need. As part of the Let'sPlaySF! campaign, the first 5 of 13 playgrounds began construction to ensure that all San Francisco children have safe and accessible places to play. The campaign is part of a partnership between San Francisco Recreation and Parks Department and the San Francisco Parks Alliance.
April 2019
|
San Francisco
Koret Awards $1.2 Million To Veteran Services Groups – KCBS
Veterans services will be the focus of $1.2 million dollars in grants from the Bay Area's Koret Foundation. KCBS Radio's Margie Shafer reports these are demonstration and pilot project grants, aimed at filling a gap between what is offered by the government and what veterans need to transition back into civilian life.
March 2019
|
San Francisco
Koret launches new Veterans Initiative
The Koret Foundation has awarded $1.2 million in new grants to organizations that serve Bay Area veterans, with a focus on workforce development, health care, and the transition to civilian life.
March 2019
|
San Francisco
SF Ballet celebrates California Arts Education Month
This month, SF Ballet's student matinees offer an introduction to classical and contemporary ballet for 6,000 Bay Area K-12 students as part of the Dance in Schools and Communities (DISC) program. The special performances allow students to peek behind the scenes of the ballet and to experience the power of creativity through the performing arts.
March 2019
|
San Francisco
Alex Bernadotte nominated for the SF Chronicle's Visionary of the Year
Congratulations to Alex Bernadotte, founder and CEO of Beyond 12, a national nonprofit (and Koret grantee) working to increase the number of students making it through college. Alex is one of six finalists for the SF Chronicle's fifth annual Visionary of the Year award. The honor recognizes leaders who strive to make the world a better place and drive social and economic change by employing new, innovative business models and practices.
March 2019
|
San Francisco Bay Area
Stanford and Cal co-host London's Philharmonia Orchestra
Esa-Pekka Salonen and London's Philharmonia Orchestra visit the Bay Area on March 17 and 18 to perform a new piece co-commissioned by Stanford Live and Cal Performances. "Dreamers" explores the lives of Bay Area immigrants, based on personal stories from local and campus immigrant communities. The commission was supported in part by a grant from Koret to encourage collaboration in bringing world-renowned performances to the Bay Area.