Foundation News
September 2019
|
San Francisco
Shana Tova
Wishing everyone a sweet and healthy new year!
September 2019
|
The Bahamas
IsraAID team begins work in the Bahamas
IsraAID's Emergency Response team arrived in the Bahamas on September 5th, shortly after the most powerful hurricane in the Caribbean nation's history. With support from IsraAID's Emergency Response Fund, response teams are providing essential aid on the ground, such as medical care, psychosocial support, search and rescue services, and distribution of water and essential items.
September 2019
|
San Francisco
Michael Tilson Thomas launches his final season as SF Symphony Music Director
The San Francisco Symphony's Opening Night Gala on September 4th marked the beginning of Michael Tilson Thomas's final season as the symphony's music director. Among the celebrations, Thomas conducted a special performance at Davies Symphony Hall, featuring special guest artists to commemorate his 25 remarkable years in the role.
July 2019
|
San Francisco
Meals on Wheels breaks ground
San Francisco Mayor London Breed was on-site to help Meals on Wheels of San Francisco break ground on its new facility. The new kitchen and food production area will more than double the number of meals served daily for San Francisco's homebound seniors. Research shows that this population will continue to grow, so the expansion of services from organizations like Meals on Wheels is especially timely.
July 2019
|
San Francisco Bay Area
Hartman Institute is poised for growth
With lead support from Koret, Shalom Hartman Institute North America has begun its next phase of growth. For the past five years, the San Francisco Bay Area has served as a pilot for elevating Jewish thought leadership in an entire region. Hartman is using its experience in the Bay Area to expand to more cities across the country, including growing its research centers and programs nationally.
July 2019
|
San Francisco
Koret awards $1.2 Million to Bay Area veterans organizations – Veterans News Report
Veterans News Report announces Koret's new initiative, supporting Bay Area veterans in workforce development, health care, and transition to civilian life.
June 2019
|
San Francisco
San Francisco Symphony celebrates music educators
San Francisco Symphony celebrated another successful year of its Music and Mentors program with a year-end luncheon for its music educators and mentors. The annual celebration brought together teaching artists and community supporters to share program highlights, accomplishments, and special moments. Pictured is San Francisco Symphony Principal trombone Timothy Higgins visiting and coaching students in the program.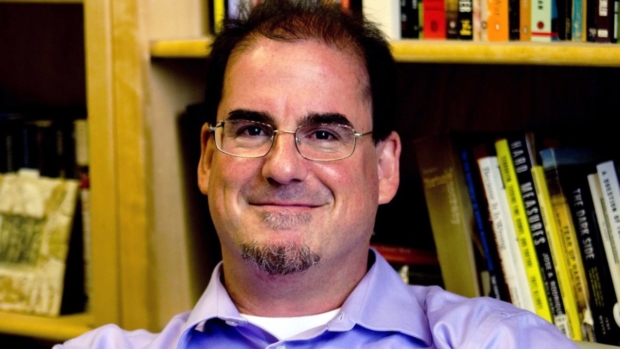 UC Berkeley announces its first endowed chair in Israel Studies
The Institute for Jewish Law and Israel Studies at UC Berkeley created its first endowed chair in Israel Studies. Koret was an early and lead funder for the Institute, and recently awarded a new $1 million gift. The Institute's interdisciplinary approach addresses the complex challenges of modern Israel and Jewish identity, allowing students to explore these issues from different angles.
Building bridges to a better future
Koret CEO Jeffery Farber reflects on the connection between Israel and Diaspora Jews and how we can continue strengthening the US-Israel relationship.
We continue in solidarity
The Koret Foundation sends its thoughts and prayers to the victims, families, and community of Chabad of Poway in San Diego. As we continue our combat against anti-Semitism, we stand in solidarity with all those working to fight hate in our communities.