Koret recently renewed its commitment to local veterans with a $1.5 million investment in the Koret Veterans Initiative over three years. First launched in 2019, this initiative helps Bay Area veterans address barriers to success. This population is faced with myriad obstacles, and so Koret's support covers the areas of Education & Employment, Physical & Mental Health, Community Integration, and Housing & Supportive Services, represented by key grants to Goodwill of the San Francisco Bay, Higher Ground, and The Mission Continues, and new grantees Berkeley Food and Housing Project and Swords to Plowshares.
The past two pandemic years have been particularly difficult for veterans, who are vulnerable to isolation and mental health challenges. In the Bay Area in particular, veterans face increased housing insecurity. Veterans-serving organizations are working hard to meet needs that have been exacerbated during this turbulent time. In response, Koret has amplified the initiative and committed additional funds to meet the growing needs.
Koret's work in 2022 has been a moving expression of our longstanding mission to ensure quality of life for all in the Bay Area and vitality for the Jewish community worldwide. In 2023, as new challenges arise, the work of our grantees will continue to make a difference in people's lives.
Happy New Year,
Koret Foundation
---
Koret's commitment to veterans extends to our other initiatives, as well. As part of our Higher Education Initiative, the Foundation included veterans as a target population and made several grants to regional programs that serve this vulnerable group. The University of San Francisco (USF) has made a mission of supporting veterans and providing educational opportunities for those who have served their country. Learn about the stories of five current students, all veterans, who are pursuing graduate degrees in nursing and have received scholarships through Koret's grants.
---
Thoughts & Opinions:
In a piece for the J., Rachel Schonwetter, program officer at the Koret Foundation, shared her personal story about the importance of supporting local Jewish Community Centers (JCCs). The article spotlights Koret's support, as well as the power of individuals to "start speaking with their feet" by showing up to their neighborhood JCC.
Read the full article, titled "To sustain our JCCs for years to come, vote with your feet."
---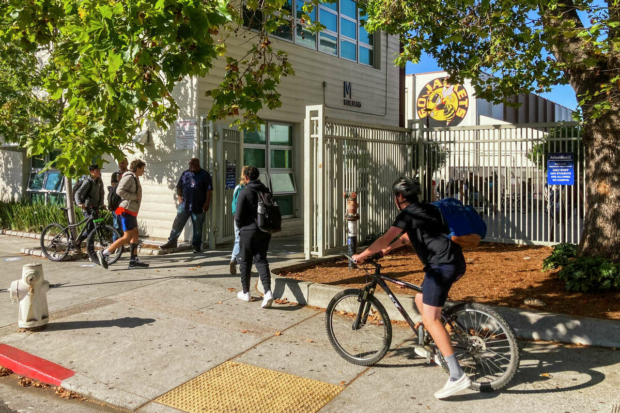 On Election Day, Ashley Rodwick, senior program officer at the Koret Foundation, published an op-ed in the San Francisco Chronicle highlighting the longstanding deficit in resources for civic education and the impact of Koret's Civic Learning Initiative. The initiative supports local and national nonprofits that are training teachers and educating students.
Read the full piece, titled "Nervous about election results? You should be. Americans hardly know anything about civics."