News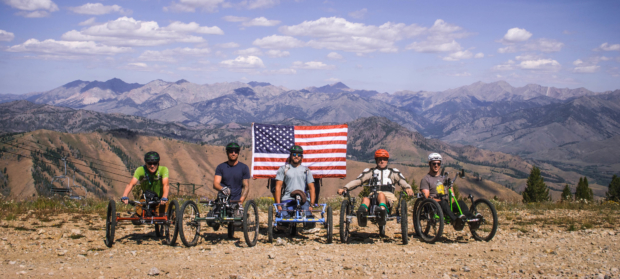 Koret Winter Update: Supporting local veterans and their families
Koret recently renewed its commitment to local veterans with a $1.5 million investment in the Koret Veterans Initiative over three years. First launched in 2019, this initiative helps Bay Area veterans address barriers to success.
November 2021
|
San Francisco Bay Area
Celebrating our Veterans
This Veterans Day, learn about Koret's commitment to grantmaking that supports vets in key areas as they reintegrate into civilian life:
May 2021
|
San Francisco Bay Area
Honoring our veterans this Memorial Day
We are proud to honor our local military veterans this Memorial Day and every day. Koret's Veterans Initiative helps vets reintegrate into civilian life with mental healthcare, workforce development, and community building to combat social isolation.
Nonprofits have saved us. Now let's save them.
One year after the Bay Area initially shut down, Koret's director of programs, Danielle Foreman, reflects on the impact of our community's nonprofit sector, as well as its future. (photo: Getty Images / EyeEm)
2020 in Review
2020 was a challenging year and clearly not what anyone expected, and yet we have been inspired by the ingenuity and strength of our grantees, who have risen to the occasion and found new and expanded ways of serving the community.
The economic wisdom of George Shultz
Koret director Michael Boskin pays tribute to colleague, mentor, and friend George Shultz, a longtime Koret advisor who left a lasting impact on US policy, diplomacy, and the economy. (Photo: Mary Anne Fackelman / White House via CNP/Getty Images)
October 2020
|
San Francisco Bay Area
KTVU: Foundation gives $5M to Bay Area food banks during coronavirus pandemic
The Koret Foundation announced funding for seven Bay Area food banks and meal delivery services, to help groups serving the hungry during the COVID-19 pandemic. The pandemic has caused the number of people requiring assistance to skyrocket. Michael Boskin, president of the Koret Foundation, said that he hopes Koret's grants will "encourage other donors to do the same."
October 2020
|
San Francisco Bay Area
Koret Announces $5M in Support for Bay Area Food Banks
The Koret Foundation increases support for its long-standing Koret Food Program, funding seven Bay Area food banks, meal sites and delivery services through 2024 as they face unprecedented demand caused by the COVID-19 pandemic. These grants double support in the current fiscal year and provide funding through 2024, helping to ensure food-providing organizations are able to weather the long-term impacts of the crisis.
December 2019
|
San Francisco Bay Area
Addressing the Bay Area's new face of hunger
Koret's Senior Program Officer, Ashley Rodwick, reflects on the changing landscape of food insecurity in the Bay Area.
Happy Holidays from Koret!
As we enter the holiday season, we are reminded of the importance of caring for our community members who are most in need. The Koret Food Program is one of the Foundation's longest-standing initiatives. Since 1981, we have provided more than $11 million in grants to 24 Bay Area nonprofits that offer food, support, and basic necessities to the most vulnerable in our community.