News
To sustain our JCCs for years to come, vote with your feet
"The institutions we depend on to connect Jewishly are now depending on us to show up and rekindle those feelings and experiences of community that were lost." In this op-ed originally published in the J, Weekly, Koret's Rachel Schonwetter shares why it's time to show up for our local JCCs, and what we can do.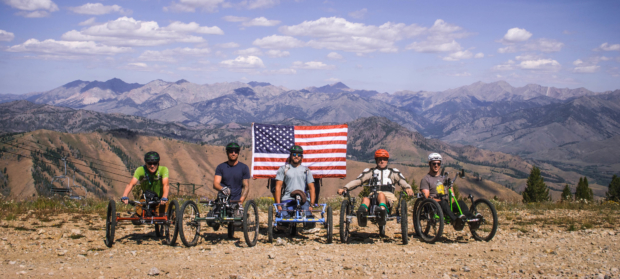 Koret Winter Update: Supporting local veterans and their families
Koret recently renewed its commitment to local veterans with a $1.5 million investment in the Koret Veterans Initiative over three years. First launched in 2019, this initiative helps Bay Area veterans address barriers to success.
$10 Million Koret Foundation grant to establish Koret center for Jewish civilization at TAU
The Koret Center at TAU, Israel's largest research university, will work to bridge divides and improve relationships between Jewish communities worldwide by centering on the common bonds that have united the Jewish people for millennia. Read the full story at the Jerusalem Post.
January 2022
|
San Francisco
On International Holocaust Remembrance day, keeping memory alive through storytelling
Today is International Holocaust Remembrance Day. We remember those we lost through stories. Rywka's Diary provides a glimpse into the life of an ordinary girl during extraordinary times.
Koret President Dr. Anita Friedman receives Visionary Leadership Award from Tel Aviv University
Dr. Anita Friedman will receive Tel Aviv University's prestigious Visionary Leadership Award at their 2021 virtual gala. The gala is raising funds for three important initiatives at Tel Aviv University: student scholarships, medical research, and The Center for Combatting Pandemics.
Celebrating Earth Day
Happy Earth Day! Koret believes that caring for the earth (the Jewish value of shmirat ha'adamah) is a fundamental part of sustaining healthy and vibrant communities. Our grantee Urban Adamah is meeting critical needs of food distribution and community connection through a Jewish, earth-based lens.
March 2021
|
San Francisco Bay Area
Our Pandemic Year: 12 months of frenzied fundraising and philanthropy
Bay Area Jewish funders and fundraisers reflect on the pandemic one year later. "At the beginning of the pandemic, the only thing that was certain was that no one knew what to expect — foundations and grantees alike," recalls Danielle Foreman, Koret's director of programs. (Photo/Seth Leslie)
Jewish funders commit to grantees amid coronavirus pandemic
Koret, along with other major Jewish funders, released a joint statement addressing the COVID-19 pandemic, laying out an approach to their philanthropies as non-profits and communities face uncertain times.
In an era of rising antisemitism, giving for Holocaust education is even more critical
Inside Philanthropy explores funding trends in Holocaust education among younger Jewish donors. Our CEO, Jeff Farber weighs in, "By teaching the lessons of history and imparting how they resonate within the context of today's politics, Holocaust education programs can help reverse the worrying trend of growing identity-based hate."
Koret commits $10 million for global Holocaust education
Koret announced a partnership with the USC Shoah Foundation's Institute for Visual History and Education and the Hold On To Your Music Foundation to develop a global Holocaust educational curriculum. The project will combine testimony, technology, and music to enrich the field of Holocaust education for primary and secondary school-aged children around the world.