News
November 2020
|
San Francisco Bay Area
Grantee Spotlight: Jewish Family & Children's Services
Since the pandemic crisis began, Jewish Family and Children's Services (JFCS)' focus has been clear: no one should be alone in their time of need. They are caring for the old and the ill, providing nutritious food, offering expert mental telehealth services, guiding parents and children, giving no-interest loans and grants to those struggling. This year, 120,000 people will receive help—and the crisis continues to compound. The JFCS Emergency Fund was established to ensure that people in crisis receive immediate, reliable help.
November 2020
|
San Francisco
Grantee Spotlight: St. Anthony's
This year, St. Anthony's recognizes 70 years of providing essentials to people experiencing homelessness and extreme poverty: food, clothing, medical care, shelter, addiction recovery help, access to technology, job training, counseling, community, and more. Inspired by hope to recognize the dignity in every person, St. Anthony's continues to serve thousands of San Franciscans daily during the COVID-19 pandemic, and will continue to do so as long as there is a need.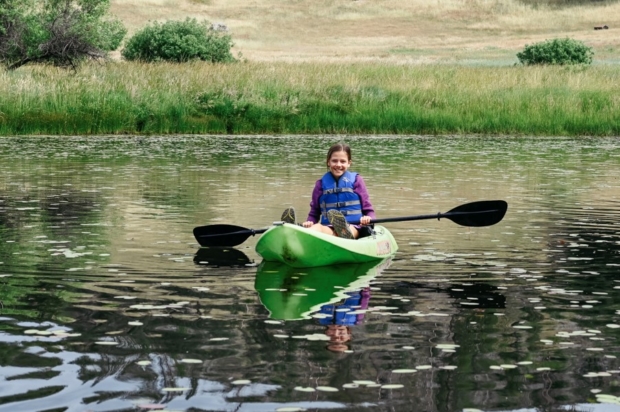 June 2020
|
San Francisco Bay Area
How to Reopen: How one California summer camp is adjusting
As part of a series on how different organizations are shifting in light of COVID-19, Fortune interviewed Jamie Simon, Camp Tawonga's Executive Director, in May. Simon shared Tawonga's approach to reopening and plans for alternative programming.
Urban Adamah provides farm-fresh produce to those in need
Meeting critical community needs, Urban Adamah is now delivering fresh produce previously distributed through its weekly Farm Stand to several Berkeley congregations to help them meet the needs of their elderly members. It is also sharing its produce with local organizations like Consider the Homeless and the Ashby Community Garden for distribution.
Koret Grantees: Adapting to the challenges of COVID-19
The COVID-19 virus has upended life for individuals and communities everywhere. The pandemic has spread not only infection, but also wide-reaching uncertainty as to when "normal life" might resume. In the San Francisco Bay Area, Koret grantees innovated quickly in response to the mandate to shelter in place and to socially distance. Unlike in previous […]
April 2020
|
San Francisco
Local film about a Holocaust diary earns a prestigious NEH grant
"Diary from the Ashes," a documentary by local filmmaker Yoav Potash, has been awarded a grant from the National Endowment for the Humanities. A Koret supported project, the film focuses on the life of Rywka Lipszyc, a 14-year old Jewish Polish girl whose diary was discovered at Auschwitz.
April 2020
|
San Francisco
Jewish Family & Children's Services addresses community needs since 1850
As first responders to the COVID-19 outbreak, Jewish Family & Children's Services continues to serve the community through urgent home health care, counseling, meal and grocery delivery, no-interest loans and grants for individuals, families, and small businesses, and calls to isolated community members. Requests for help are now at unprecedented levels.
Shoah Foundation's "Dimensions in Testimony" featured on CBS 60 Minutes
Completed prior to the coronavirus outbreak, USC Shoah Foundation's Dimensions in Testimony is featured by CBS's 60 Minutes, enabling people to ask questions that prompt real-time responses from pre-recorded video interviews with Holocaust survivors. Soon there will be no one left with firsthand accounts, and Dimensions in Testimony harnesses today's technologies to share these experiences with future generations. (Photo credit: CBS 60 Minutes)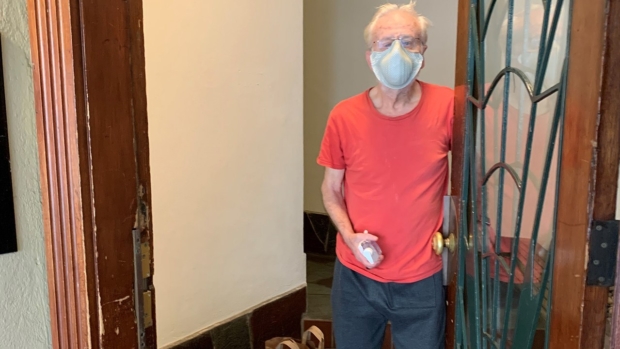 April 2020
|
San Francisco
JFCS ramps up its services to meet daunting coronavirus challenges
As the longtime executive director of Jewish Family and Children's Services, Koret President Dr. Anita Friedman calls the coronavirus pandemic "the deepest and most profound crisis we've had to deal with in the last generation. This combines both a health crisis with a mental-health crisis with an economic crisis, and it affects everyone." (Photo credit: JFCS)
American Jews still give big to Israel
Inside Philanthropy examines why Israel support remains so important to most American Jews. According to Koret president Dr. Anita Friedman, a vibrant interactive relationship between American Jews and Israel makes the Jewish people worldwide stronger and better.