News
November 2021
|
United States
Jewish Story Partners commits $500,000 in new grants to Jewish filmmakers
Jewish Story Partners (JSP), the rapidly growing, Los Angeles-based non-profit film funding organization, announced its second round of grantees today. This new slate brings JSP's 2021 granting total to $500,000, distributed among 27 projects. JSP supports the highest caliber independent films that use fresh, nuanced perspectives to tell stories about the diverse spectrum of Jewish experiences, cultures, and encounters.
November 2021
|
San Francisco Bay Area
The Healing Power of Music
As educators continue to move through this time of uncertainty and loss, they are seeking ways to support students. This special program of The Willesden Project, the Koret supported global education initiative, will bring the power of music, story, and testimony to young people globally as it reshapes Holocaust education and fosters resilience in youth.
IsraAID coordinates evacuation of 167 vulnerable Afghan nationals
125 vulnerable Afghans arrived in Albania after being evacuated from Afghanistan to a neighboring country following a weeks-long collaborative humanitarian effort from IsraAID alongside governments, aid organizations, activists, and donors. This is the second evacuation from Afghanistan the group has coordinated, following the arrival of 42 vulnerable women, girls, and family members to the UAE on September 6th. Read our grantee story to learn more about IsraAID's work globally:
October 2021
|
California
Redesigned IWitness site meets evolving needs of educators and students
USC Shoah Foundation launched a redesigned IWitness website, reimagined to make teaching with testimony more effective, approachable, and cutting-edge.
September 2021
|
Michigan
Rywka's Diary Exhibition opens at Holocaust Memorial Center in Farmington Hills Michigan
"The Girl in the Diary: Searching for Rywka from the Lodz Ghetto" opened at the HMC in Farmington Hills this week. The exhibit, which is traveling the US on loan from the Galicia Jewish Museum in Krakow, Poland, tells the story of Rywka Lipszyc, a teenage girl experiencing life in the Lodz Ghetto. Read more about the amazing story of Rywka's Diary here:
August 2021
|
Farmington Hills, Michigan
Holocaust Memorial Center Announces New Exhibit "The Girl in the Diary: Searching for Rywka from the Łódź Ghetto, " July 29–December 30
"The Girl in the Diary: Searching for Rywka from the Łódź Ghetto," an exhibition at the Holocaust Memorial Center Zekelman Family Campus in cooperation with the Galicia Jewish Museum, Kraków, Poland, will be on display from July 29 through December 30, 2021.
July 2021
|
San Francisco Bay Area
Prognosis: Notes on Living screening in-person
Prognosis: Notes on Living is this year's local spotlight at the San Francisco Jewish Film Festival. The film sparks conversations about death, dying, and living Jewishly. It will be screened on July 25 at the Castro Theater in San Francisco.
June 2021
|
Krakow, Poland
30th Anniversary Jewish Culture Festival Begins
The 30th Jewish Culture Festival is back from June 25-July 4 in Krakow's Kazimierz district. For those who can't make it to the in-person festivities, a livestream of the festival is available.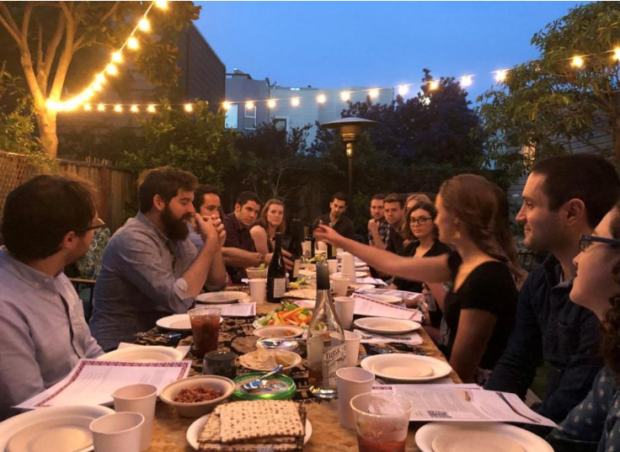 June 2021
|
San Francisco Bay Area
Moishe House launches its online annual report for an online year
Moishe House's 2020 annual report utilizes Instagram to innovatively communicate its takeaways from a year of pandemic Jewish connection and young adult engagement. The annual report can be found @mhannualreport on Instagram.
June 2021
|
San Francisco
Final documentary of acclaimed LGBTQ+ filmmaker Debra Chasnoff set to premier at Frameline Film Festival
June is Pride Month in the United States, and Koret is proud to support PROGNOSIS | Notes on Living, the final film of queer documentary filmmaker Debra Chasnoff. The film is set to premier at the 45th Frameline Film Festival, the San Francisco International LGBTQ+ film festival, on June 19th. Reserve free tickets at the link below: